Here is casual wear Roku Fenneko.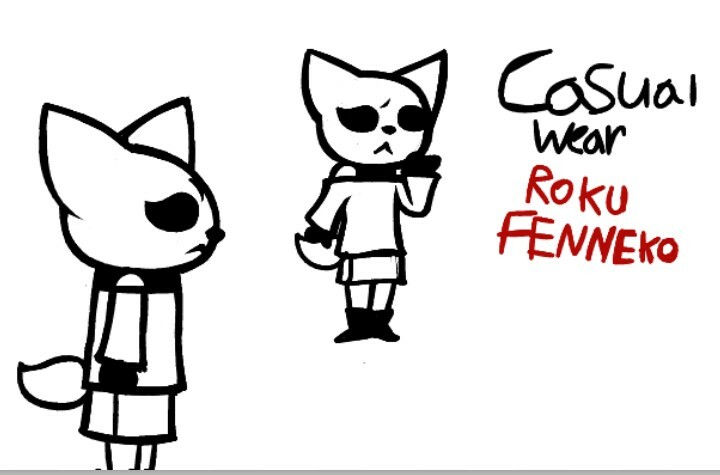 The casual wear stuff is just Rokuleyes characters wearing their secondary clothes.
Basically how they dress normally, or for special occasions.
Roku Retsuko has one, but I will update it.
I will make casual wears for other roku characters besides Enraging Closure characters.
(Design inspiration)
This ones inspired off of Mommy Mearest from Friday Night Funkin.