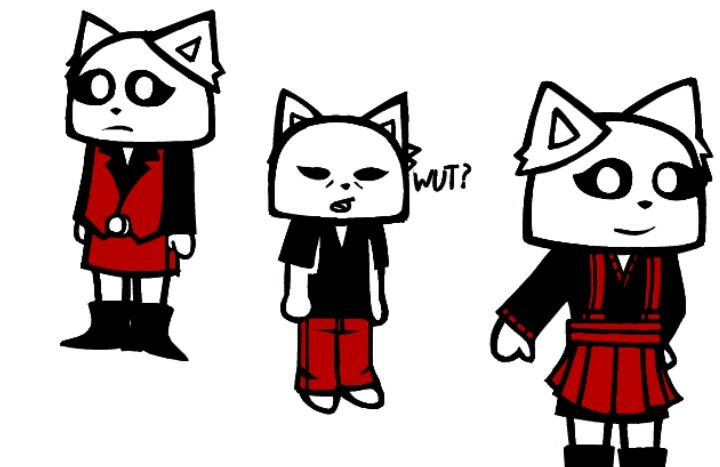 Just some doodles of Roku Retsuko in different clothing.
The first one, which is her work uniform is actually her secondary outfit.
Her first is the 2nd one.
The 2nd one is her nighttime/morning clothes.
Which she wears to sleep.
And wakes up with.
The 3rd one is her casual wear, which she wears on special occasions.
Like most Rokuleyes characters do.
She also has numerous amounts of clothing rhythm are identical to these.
Special she wears a different pair each day, silly.
Also yes, she washes the her clothes frequently.