I think I might have based a character off of Dead By Daylight.
Specifically this one, or these one's.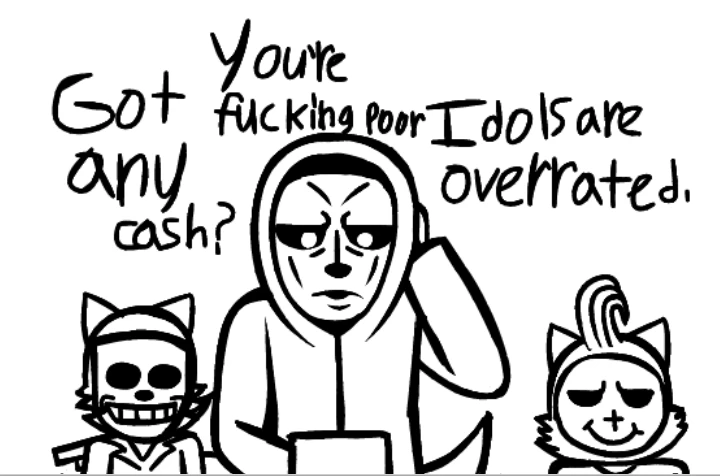 Idk, I made them when I got hooked on watching DBD animations.
Also because I like the Front Man and the Squid Game Guard uniforms.
Now that I think of it.
Mostly inspired by Squid Game.
But now more or less, Inspired by DBD.
It's crazy how silly animations inspire people.
Don't worry, I'll do some backstory stuff with the characters.